By the end of Demon Slayer's story, Inosuke and Aoi are shown to be a couple. However, how did Inosuke come to admire Aoi? Continue Reading to know more!!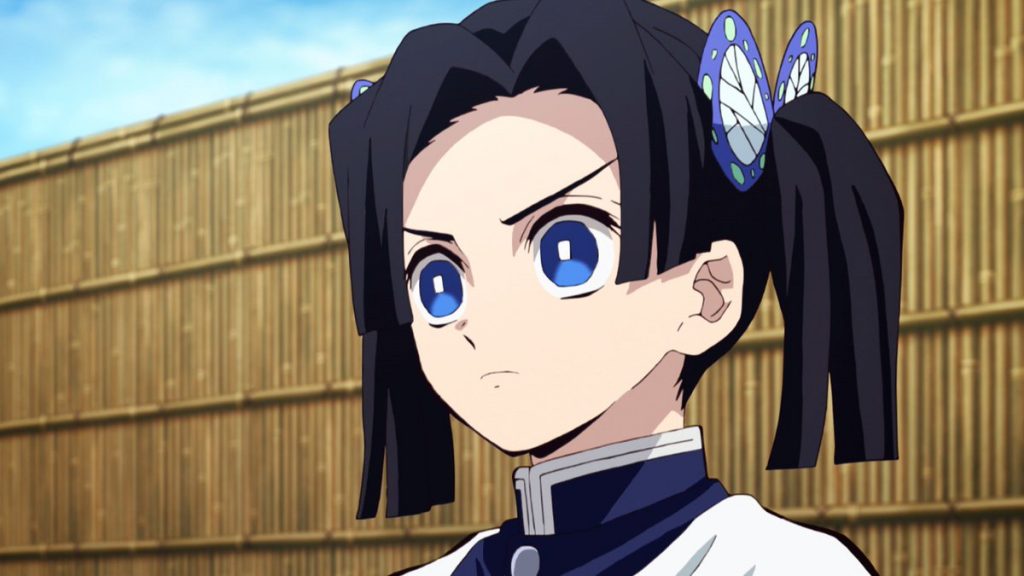 Aoi made a special plate for Inosuke, which allowed him to form a relationship with her. Inosuke views the fact that she caught him taking food as "powerful," As he learns how kind she is, he starts to show interest in Aoi again. At the end of the series's extra chapter, the two are shown to be a couple. A distant time jump shows one amongst their forefathers.
Inosuke Seems Interested In Developing Feelings For Aoi:
Inosuke is walking all over the Butterfly Mansion's floor in chapter 204. I'm starving; he says to himself as he searches for nourishment. After the final conflict with Muzan and the surviving Upper-Rank Demons, the world has settled down. Aoi is slicing up meals in the kitchen in the meantime. Inosuke sneaks inside the kitchen while avoiding Aoi's view. Just on the table above him, he sees some recently cooked meals. Inosuke began snatching and consuming the food after taking off his boar mask. He is caught by Aoi, who screams at him because of taking food once more. Inosuke claims he's not while stuffing his lips.
Inosuke wonders to himself, "How did she notice so quickly?" "Perhaps she is powerful." Inosuke receives a specially prepared plate of food from her. If he's hungry, Aoi says he could snack from that platter. He has access to it whenever he wishes, and it was made specifically for him. Inosuke has yet another reminder from Aoi to quit taking her supper as she leaves. She keeps chopping down in the kitchen as Inosuke turns to gaze at her with fresh curiosity before grinning at the meal Aoi made for him.
So there you have it. When Aoi arranges meals for Inosuke, he does seem to be able to have a relationship with her. He recognizes her strength in catching food thieves instantly, and making food preparations, particularly for Inosuke is lovely.